AASF Research Grant Program
Mission Accomplished!
 Since 1999, AASF awarded 20 research grants to graduate students and faculty across a range of disciplines to encourage scholars to study Black success rather than the usual focus on deficits, failures, and dysfunctions. AASF Grantees completed studies that all focus on the success strategies used by African American high achievers and span numerous Library of Congress Education categories, such as Educational Psychology, Educational Sociology, Home and School (examining the role of parental figures), Children with Disabilities, School Life-Student Manners and Customs, Teaching Principles and Practice, Gender Differences, and others (See https://blacksuccessfoundation.org/staff-group/grant-recipients/)  AASF Board of Directors also issued several Special Recognition Awards to graduate students whose studies were not selected for full grant funding but were deemed worthy of support. Since AASF launched its grant program, there has been a noticeable increase in research on African American strengths and positive correlates of success. Indeed, an anti-deficit research model has emerged in the academic community and is being embraced by many scholars around the country. AASF applauds these scholars and their institutions for understanding the importance of including in their portfolios the study of African Americans who are excelling so that others can replicate this success in their own lives
Given this significant progress in the scholarly identification of positive African American attitudes and behaviors, we proudly proclaim Mission Accomplished! and close our competitive grant program.  We are pleased that additional positive impacts of AASF grants are that they have helped to:
Define Black Success — building the science of African American success by providing support for the focused study of this important topic.
Develop a resource pool of individuals who are knowledgeable about the success strategies of African Americans.
Counter negative myths and stereotypes that undermine the attainment and maintenance of success in society.
Contribute to the education of individuals who are interested in African American success issues.
Please continue to follow the research and careers of AASF Grantees as they advance the study of African American high achievers. The results of recent AASF grant recipients who are still working on their cutting-edge research will be posted as their studies are completed!
Read About The Scholars Who Received An AASF Grant & Their Research
Read The Scientific Reports of AASF Grantees
---
AASF GRANT SELECTION COMMITTEE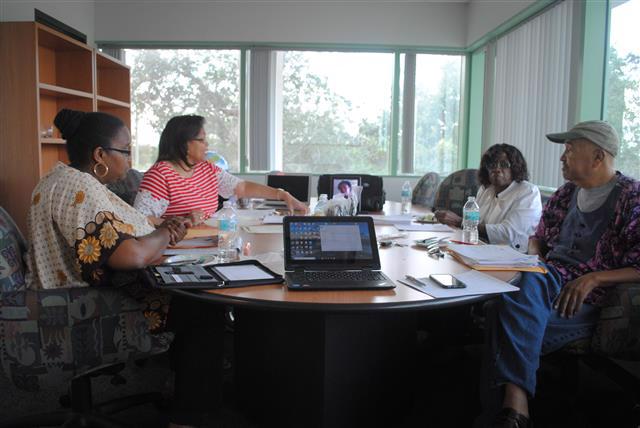 AASF Board of Directors thanks the Grant Selection Committee for its years of service in reviewing research proposals and recommending scholars for grant funding to the Board.
Dr. Cynthia Wilson-Chair,  Dr. Sandra Thompson Smith-
AASF Board Liaison, and Members Irvin Minney, Tracy Webster,
Karen Harris, and Lamont Roberts.
Learn more about Grant Selection Committee Members at
https://blacksuccessfoundation.org/staff-group/grant-selection-committee/


(Photo: Karen Harris-left, Dr. Cynthia Wilson-mid left, Tracy Webster-center via video conference,
Dr. Sandra Thompson Smith-mid right, Irvin Minney-right.)